ТОЕТ Express Transformer Oil Tester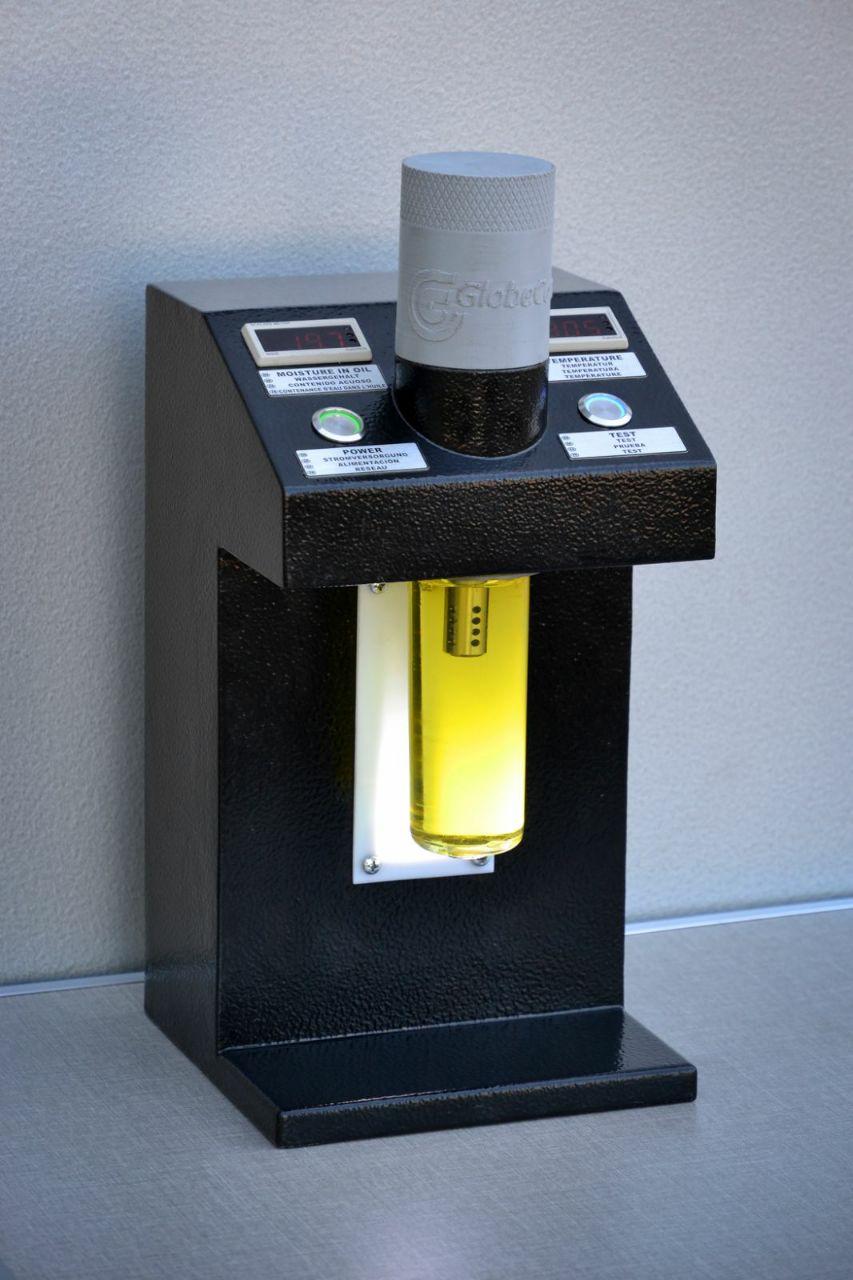 Express tester TOET is designed specifically to determine the mass fraction of moisture in insulating oils, necessary for continuous operation and timely maintenance.
High measurement accuracy and excellent long-term stability make the express tester an ideal solution for continuous monitoring of moisture content in transformer oils.
Compact, easy-to-use, reliable, multi-functional express tester is the best choice for determining moisture in oil, it measures parameters such as water activity (aw), temperature (t), and calculates the absolute moisture content (ppm). The device combines everything necessary for a simple and convenient operation of the device: two digital indicators, one displays the temperature of the sample, the other humidity in ppm., A removable glass for sampling and two buttons – power supply and the beginning of the measurement of humidity and temperature.

The broadest possibilities and profitability – all this combines the express tester. Changing a sample to determine moisture is easier than ever, you need to change the removable glass with a sample of oil and press the start button to start the measurement!
| | |
| --- | --- |
| Parameters | Value |
| Working range | 0…1 aw (water activity (aw)) |
| Accuracy with 20 °C | ±0.02 aw (0…0.9 aw) ±0.03 aw (0.9…1 aw) |
| Temperature measurement | Yes |
| Add. functional | High accuracy |
| Fluid temperature, °С | -40…80 |
| Ambient temperature, °С | -40…60 |
Compact, budget and functional
An express tester does not require a PC, and you do not need to worry about data security and network compatibility.