Colloid Mill CLM-40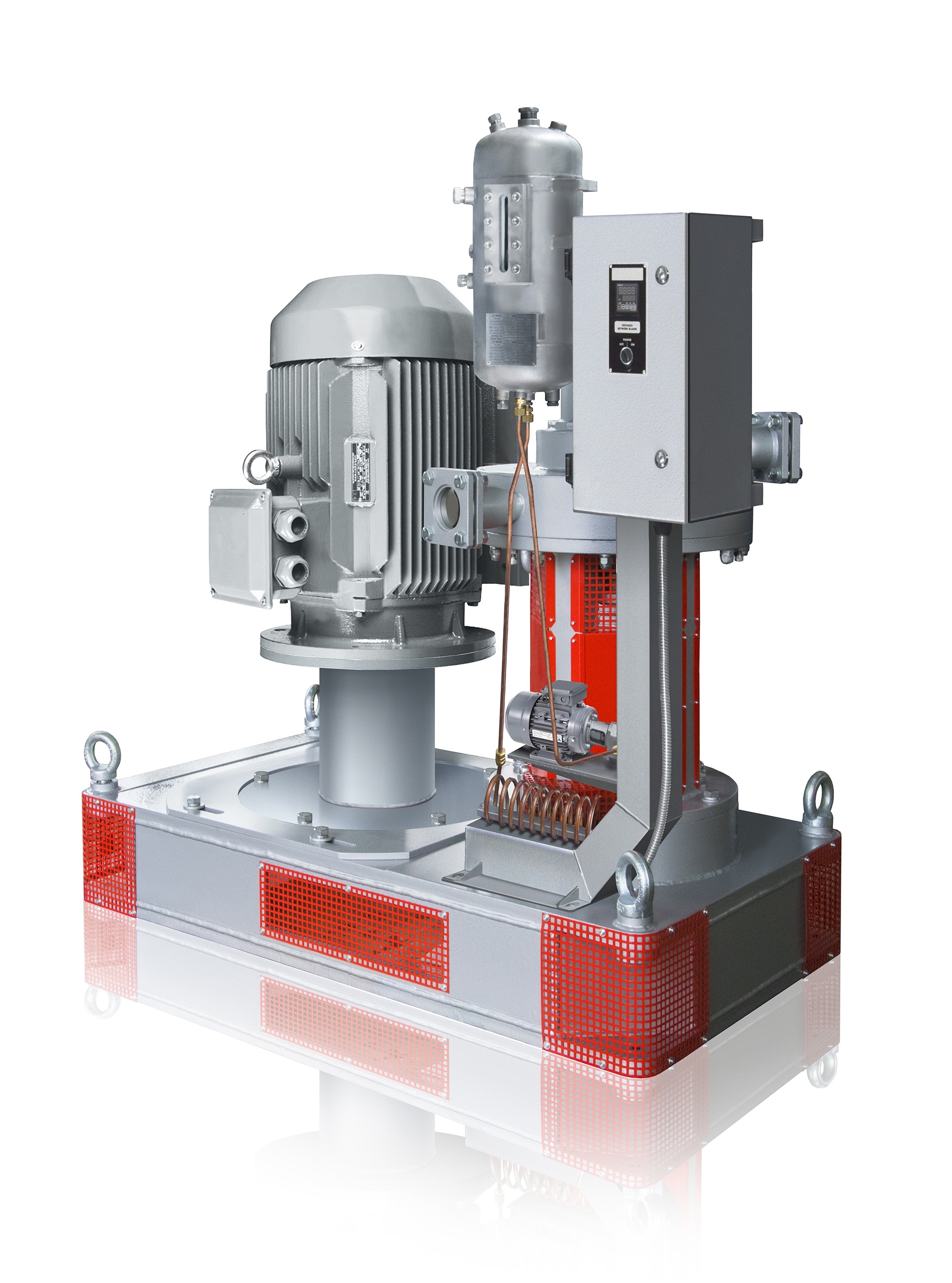 Colloid mill CLM-40 is designed for grinding of granules or particles of SBS polymer for the production of modified bitumen.
The unit may be supplied either as a part of a plant or separately for retrofitting into existing equipment.
The unit is designed for operation either indoors or outdoors under a canopy.
The design of the unit allows operation in temperatures from +50С to +400С.
Parameter
Value
Capacity, m3/hour
30
Operating pressure, MPa
0,6
Nominal RPM
3000*
Drive power, kW
110*
Suction/charge mean bore diameter, mm
80/80
Heat carrier max temperature, ºС
180
Dimensions, mm:
– length
1700*
– width
900*
– height
1500*
Weight, kg
1150*
Note.* – the mill is supplied without electric motor
Delamination  resistance of mixture;
Adjusted rotor-stator gap  without need of disassembling.