CMM-1/1 Mobile plant for insulating oils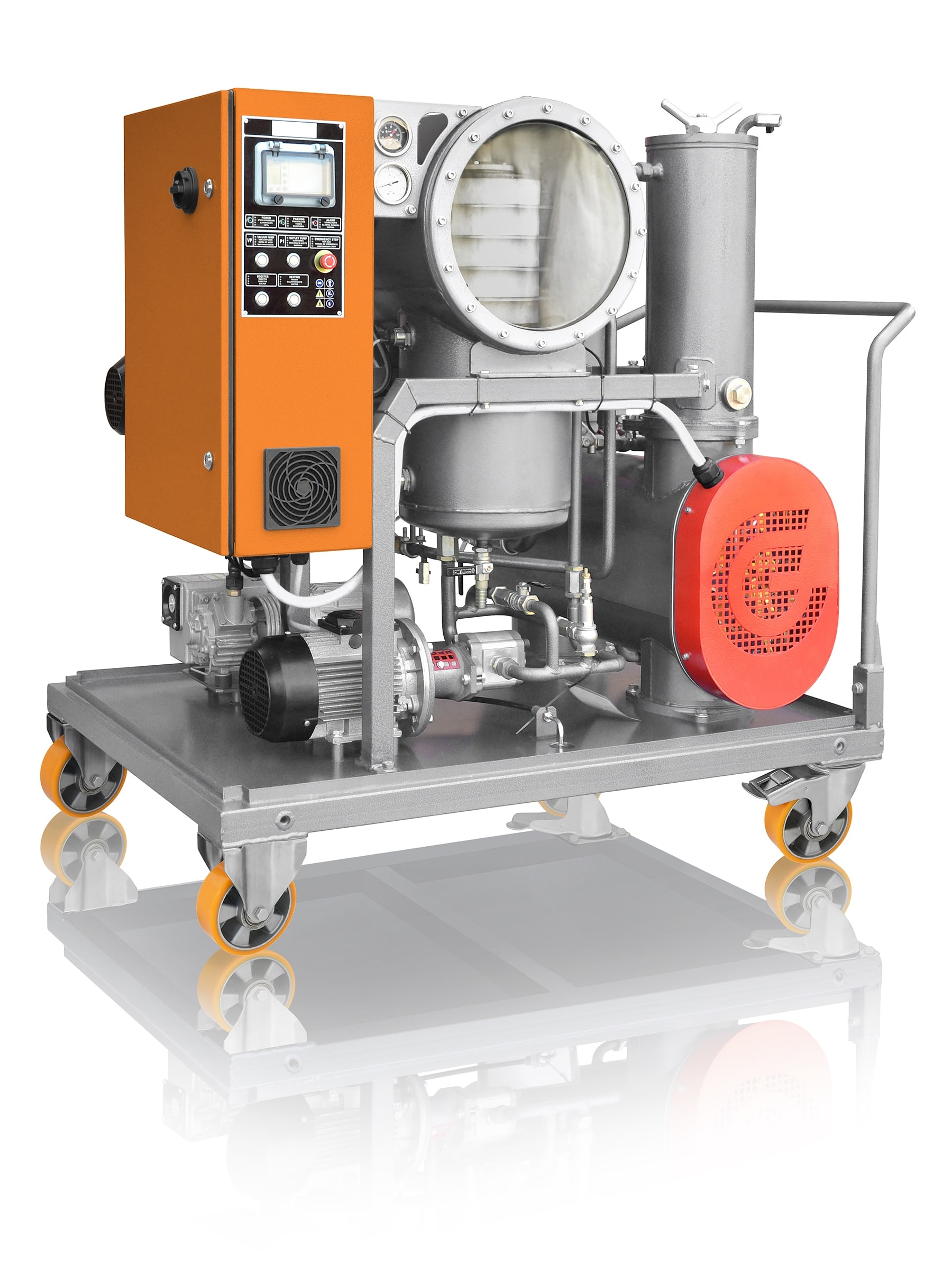 The CMM-1/1 continues the excellent functionality of this series of equipment, but is designed to be more compact and economical.
The CMM-1/1 purifies electrical insulation oil with viscosity below 70 cSt at 50o, removing water and particulate matter.
This device can heat oil-filled electrical equipment with hot transformer oil and evacuate air from vacuum systems.
The unit ensures oil purification according to class -/14/12 from initial class -/18/16 (contaminant content by weight less than 0.004%) after multiple passes of the product through the filters.
The CMM-1/1 is used in the course of commissioning, repairs and operation of oil-filled high voltage systems (power transformers, high voltage switches etc).
№
Parameter
Value
1
Processing rate, m3/hour:
1.0
2
Max oil output temperature in heating mode, °С
55
  3*
Processed oil parameters (initial moisture less than 100 ppm):– filtration, μm

– minimum dielectric strength, kV

– ISO 4406 purity class

  

5

75

-/14/12

4
Output height relative to the outlet, meters
20
5
Max input pressure, MPa
0,1
6
Max output pressure, MPa
0,25
7
Oil heater power, kW
20,4
8
Mean heater surface power, W/cm2, max
 1,1
9
Nominal power, kW
25
10
Three phase AC power (voltage, frequency)
Custom
11
Max dimensions, mm– length

– width

– height

 1260

1010

1295

12
Weight, kg, max
500
Note: * Initial oil parameters:
moisture below 0.005% (100 ppm);
oil heated to +60±5ºС for 30 minutes;
gas content below 10%.
Compactness. Due to that fact, the unit can be transported by various means of transport (land, water, air) and won't take a lot of work space.
Ease of maintenance and operation. Only one person is required to work with CMM-1 and we can fast and easily teach your staffl how to operate the unit. The constant presence of an operator is not necessary.
It can raise the breakdown voltage of insulating oils from 15 to 75 kV in several passes.
It has an increased heating rate due to the optimal design of the heater.
The big size of the viewing glass window allows you to visually observe and control the process of oil purification.