CMM-2.2 Mobile oil plant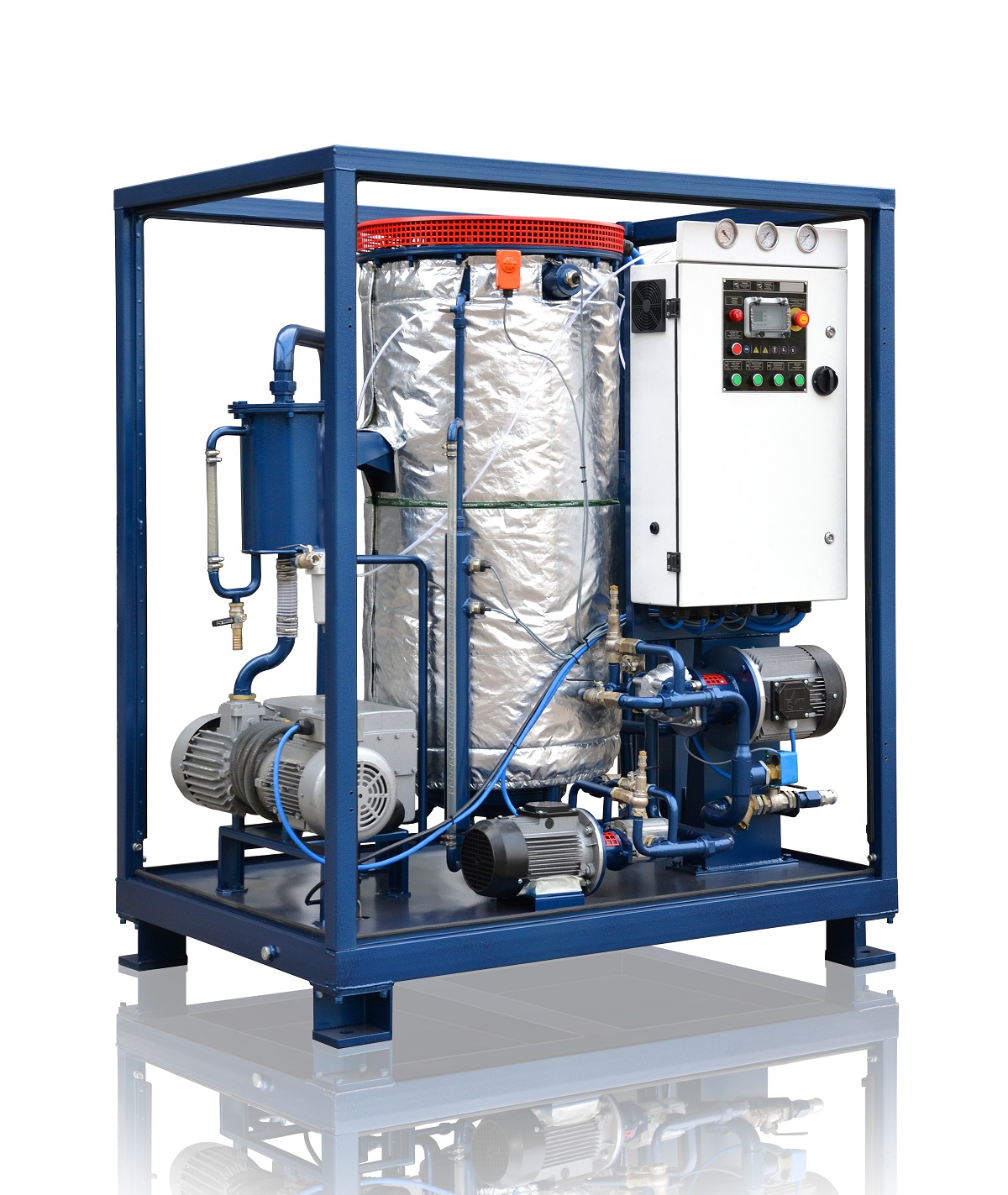 The machine is designed to remove mechanical impurities, water and gases content from electrical insulating oils, whose viscosity at a temperature of 50 ° C does not exceed 70 mm / s2. The station is used not only for urgent repair or service but also during the operation of high-voltage equipment. The unit has three different operation modes: simple filtration without vacuum, thermal vacuum cleaning and degassing.
The main objective of the equipment is to extend the service life of high voltage facilities by purifying their insulation oil and improving its dielectric strength. The need for this equipment exists due to the high cost of constant oil changes, not to mention the huge costs in the event of a transformer breakdown. Therefore, those problems should be solved and that is a complete solution.
Furthermore, the equipment is very easy to operate and can be mastered in one day. The number of personnel required to work with CMM-2.2 is one person.
Design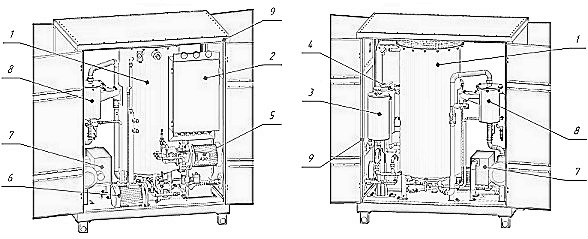 Vacuum chamber;
Control cabinet;
Coarse filter cartridge;
Fine filter cartridge;
Inlet pump;
Outlet pump;
Vacuum pump;
Dehumidifier;
Frame/Body;
Pipeline system with shutoff and control valves.
The control cabinet is designed to accommodate electrical equipment that ensures the operability of the station. Station control buttons and light signaling devices are installed on the cabinet panel.
The coarse filter and the fine filter are designed to filter the oil being processed; the filter fineness is 25 and 5 microns, respectively. Filter elements and a magnet block are placed in the filter housing. Magnets are cleaned when filter elements are replaced. There is a valve installed on the filter lid, which is used to release air when filling the filter with oil and to let air in when draining oil from the filter. A drain pipe with a valve is mounted at the bottom of the filter housing.
The oil inlet pump is a gear pump equipped with a bypass line with a valve. The oil outlet pump is also a gear pump with a bypass line with a valve.
The vacuum pump is designed to create a vacuum in a vacuum chamber. The pump drive is a three-phase asynchronous electric motor with a short-circuited rotor (power 1.5 kW).
The dehumidifier is a cylindrical container with a transparent indicator tube to control its filling.
The frame/body is a welded structure consisting of a platform on which the units and assemblies of the station and a removable tent are installed.
The piping system connects all the elements and units of the station and includes ball valves, check valves and safety valves.
| | |
| --- | --- |
| Parameter | Value |
| Capacity, m3/hour  / gallon per hour: | |
| thermal vacuum drying mode; | 2.2/582.34 |
| | 1.0/264.7 |
| Processed oil parameters*: | |
| mass moisture content, g/ton, max | 10 |
| filtration fineness, micron | 5 |
| | 1.5 |
| Max oil output temperature in heating mode, ºС/ ºF | 60/140 |
| Min outlet pressure, MPa | 0.2 |
| Oil heater power, kW max | 36 |
| Max power consumption, kW | 40 |
| Electric power | |
| | 380 |
| | 50/60 |
| Dimensions, mm/ft | |
| | 1550/5'1'' |
| | 1000/3'3'' |
| | 1850/6'1'' |
High level of oil purification;
three different modes;
easy to operate;
convenient because of its compact size, low noise level, displayed information and only one person required for operation;
has all the protection measures and safe to work with.