Laboratory oil filtration unit UVR-L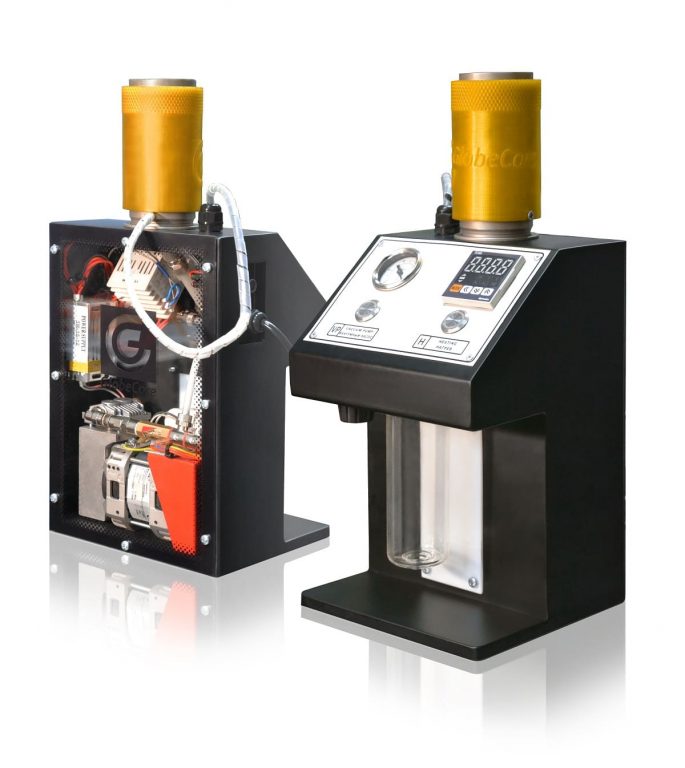 UVR-L – the unit for testing the regeneration possibility of dielectric insulating oil and industrial mineral oils.
Before oil regeneration it is obvious to consider some factors:
– industrial oils must be regenerated after removal of fuel, water, oxyacids and polycarbons;
– oil viscosity at 50°C must not exceed 70 centistokes;
– content of moisture – less than 200g/t.
The design and operation principle are quite simple. First, 1.5 kg of powder are poured into the regeneration pod. Then vacuum pump creates vacuum in a vacuum chamber. Next oil enters the regeneration pot and processes the regeneration powder and flows to a vacuum chamber. Regenerated oil flows through a vessel to be drained. As a result, you get oil several tones lighter.
№
Name of parameter
Value
1
Regeneration productivity, l/h:– transformer oil

– industrial oil *

3-5*

2-4*

 2
Regenerating powder consumption in % from the weight of cleaning oil– transformer oil

– industrial oil *

3-10*

3-10*

3
The weight of regenerating powder for filling, kg
3
4
Loss (oil product) in % from initial volume (that what remains in a sorbent)– transformer oil

– industrial oil

1-5

1-5

5
Total capacity of heaters, kW
0,16
6
Rate capacity, kW
1,0
7
Voltage of the one-phase alternating current main with a frequency of 50 (60) Hz, V
220
8
Overall dimensions, mm not more– length

– width

– height

500

550

750

9
Weight, kg not more
50
compactness and mobility;
ability to connect to a normal socket;
simple and quiet operation;
cleaner and lighter oil in output.