ZP-260 and ZP-130 Sorbent Cartridges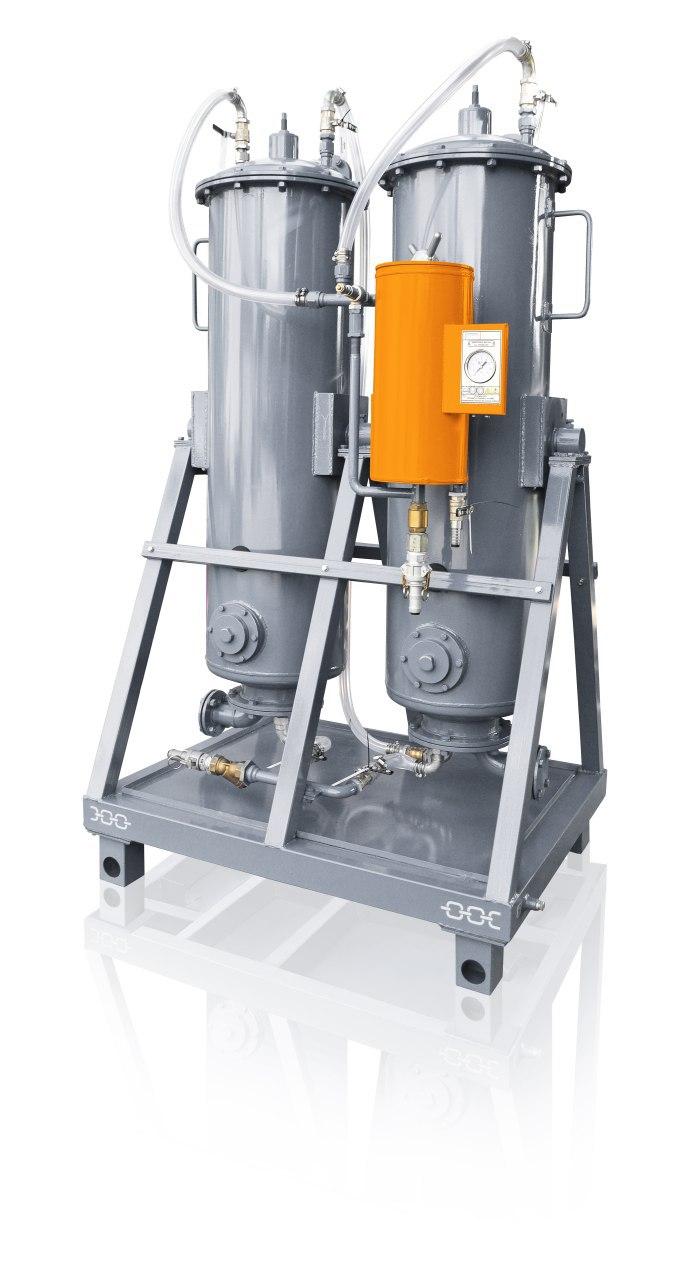 The blocks of sorbent cartridges ZP-260 and ZP-130 are both designed for purification from mechanical impurities and drying of lubricating and insulating oils, the viscosity of which at a temperature of 40 ° C does not exceed 70 cSt.
The unit is used during installation, repair and operation of oil-filled high-voltage facilities with voltage up to 1150 kV (power transformers, high-voltage circuit breakers, etc).
DESIGN AND OPERATION MODES
The block consists of:
two containers with zeolite;
cartridge filter;
pallet frames;
flexible sleeves that connect technological elements.
The container of the zeolite is represented by a metal cylinder, in the lower part of which there is a hatch, the upper part is closed by a lid. In the upper part of the container, there is a pressure valve, which serves to create the required density to bulk material (zeolite). In order to keep an upright position, the containers are held by clamps.
The cartridge filter consists of a cylindrical container in which the filter element is located. A pressure gauge is installed on the filter.
The ZP-260 block can operate in two modes:
When working in parallel mode, the oil can be processed in both tanks simultaneously or in one, and the second can be in maintenance.
Parameter
Value
ZP-130
ZP-260
Throughput, m3/hour (gpm)
2 (8.8)
4 (17.6)
Number of vessels
1
2
Total geometric vessel volume, liters (gallons)
130 (34.34)
260 (68.68)
Oil ISO 4406 purity class
-/14/12
-/14/12
Vessel use mode
Consecutive only
Parallel or consecutive
Filtration, μm
5 (1 optionally)
5 (1 optionally)
Max oil inlet temperature, °С (°F)
40 (104)
40 (104)
Dimensions, mm (in)
– length
900 (35.43)
1100 (43.3)
– width
760 (29.92)
1000 (39.37)
– height
2100 (82.67)
2020 (79.52)
Weight, kg (lbs)
170 (374.78)
490 (1080.27)
The unit is very easy to use and convenient to operate in small space facilities.
The sorbent can be renewed many times by thermal treatment.
The block can be filled with:
zeolite
silica gel
any other sorbent at the request of the customer;
For filtering from mechanical impurities, a cartridge filter with a filter fineness of 25/5/1/0.1 microns is used according to the customer's choice.