FBS-1 bitumen filter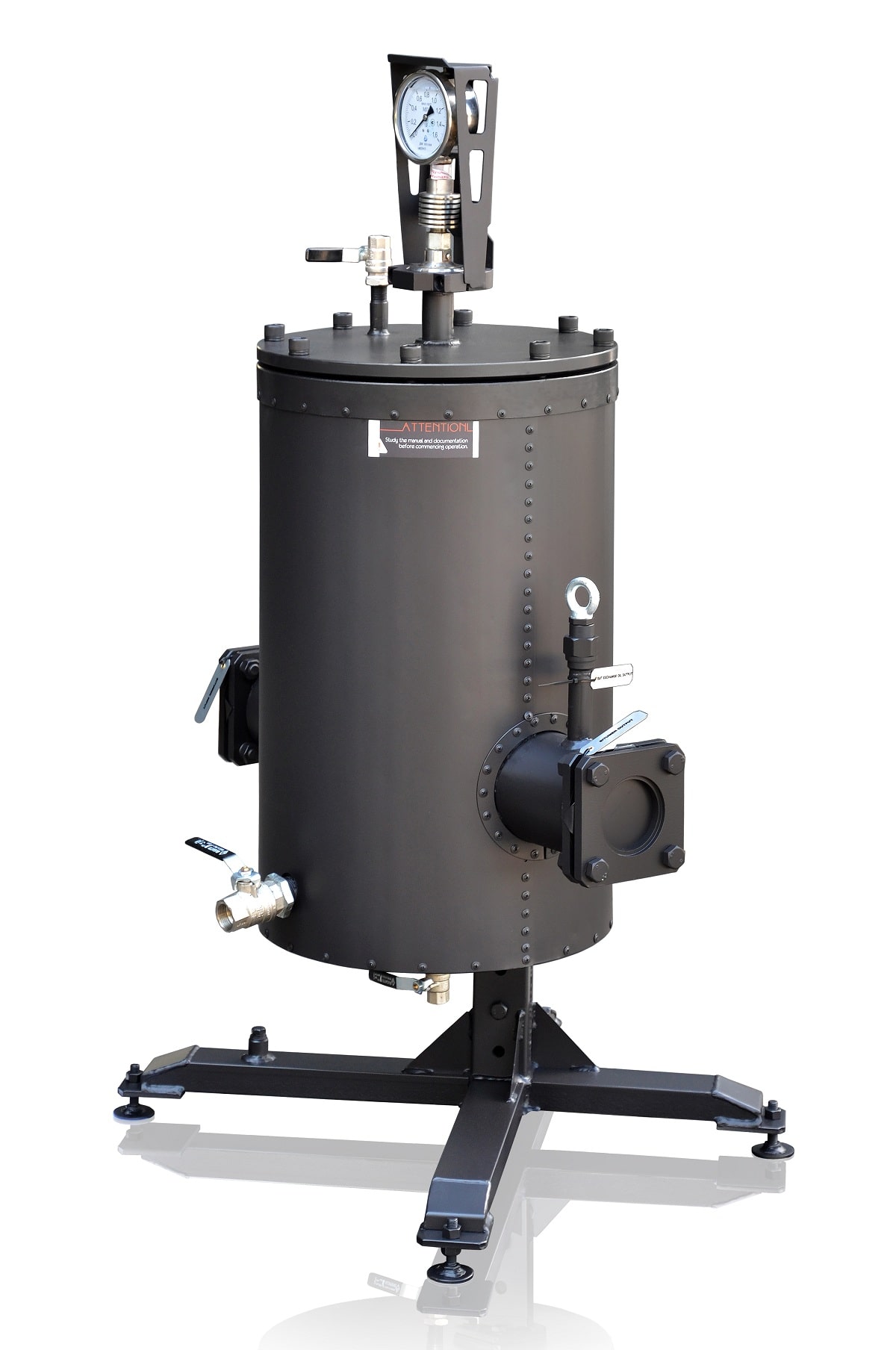 It is the frequent situation when the quality of purchased from suppliers bitumen is lower than it was expected, so it contains different contaminants and non-corrosive liquids.
The FBS-1 bitumen filter can solve this problem, due to two cartridges that provide a high level of filtration and continuous operation. The filter is designed to be installed at the input of the bitumen supply to the installation, output processes and storage and can also be used for the filtration of modified bitumen, bitumen emulsions or any high-viscosity liquids that require heating.
And in order to avoid emergency situations during the production process, the filter is equipped with temperature and pressure sensors.
| | |
| --- | --- |
| Specification | Value |
| Mean nominal diameter, mm | 80 |
| Capacity, m3/hour | 15 |
| Filtration fineness, mm | 5/1 |
| Bitumen input pressure, kg/cm2, (MPa) | 2 (0.2) |
| Heat carrier operating pressure, kg/cm2, (MPa) | 4 (0.4) |
| Bitumen input temperature,°C | 140–160 |
| Heat carrier temperature, °C max | 200 |
| Dimensions without control cabinet (L/W/H), mm | 925/380/1100 |
| Max weight, kg | 170 |