UVB-1L Bitumen emulsion laboratory system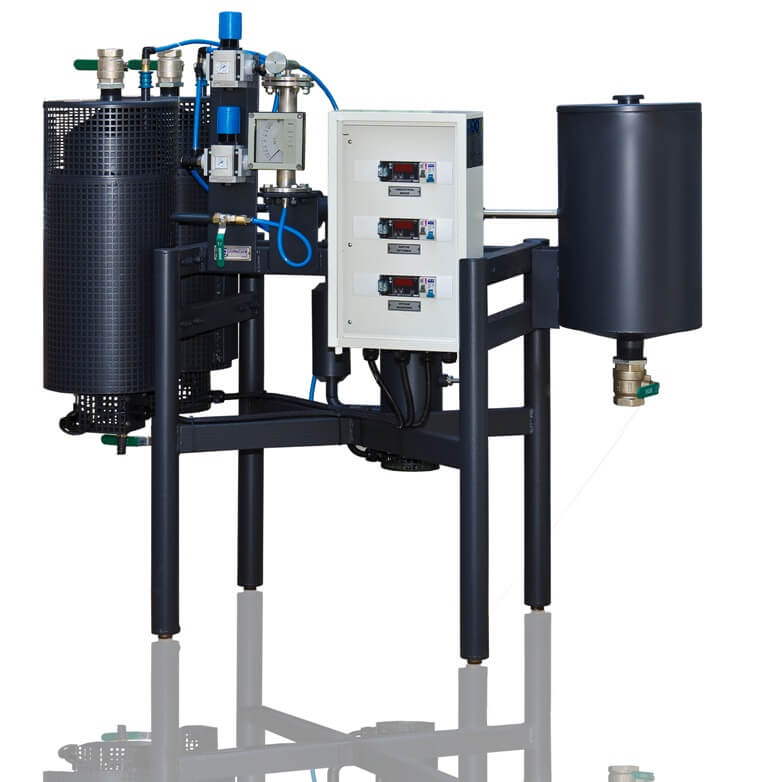 GlobeCore laboratory systems are designed to assist bitumen emulsion manufacturers to improve the composition, formula, and quality of their products.
The UVB-1L unit can be an independent single unit and can be used to test primer, liquid rubber and PMB formulas, but it can also be an addition unit to bitumen emulsion production unit UVB-1.
The system produces small emulsion samples up to 10 liters, according to the principle of continuous mixing of bitumen with further dispersion of bitumen and polymer in a special mill.
The main advantage of such laboratory systems is the ability to add the required amount of liquid components directly during the bitumen modification process.
| | |
| --- | --- |
| Specifications | Value |
| Max production capacity, dm3/hour | 20 |
| Bitumen to mixer pressure, MPa | 1.6 |
| Bitumen temperature, °C | 140–160 |
| Water phase temperature, °C | 40–60 |
| Max power consumption, kW | 6 |
| Power voltage, V | 380/220 |
| Dimensions (L/W/H), mm | 1500/700/1350 |
| Max weight, kg | 200 |
The system is developed for any testing laboratory or research facilities;
Production of samples for laboratory researches
Allows to do experiments on ready formulas and develop new recipes by adding necessary amount of modifying additives.