CMM-4T Turbine oil filtration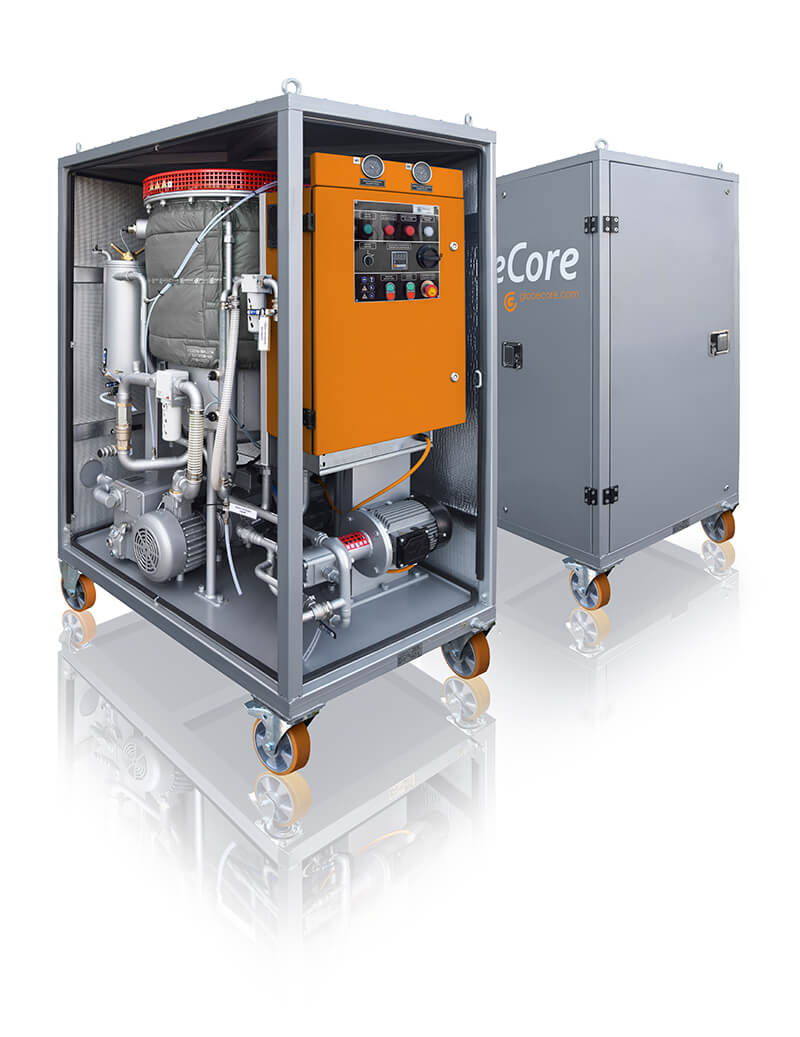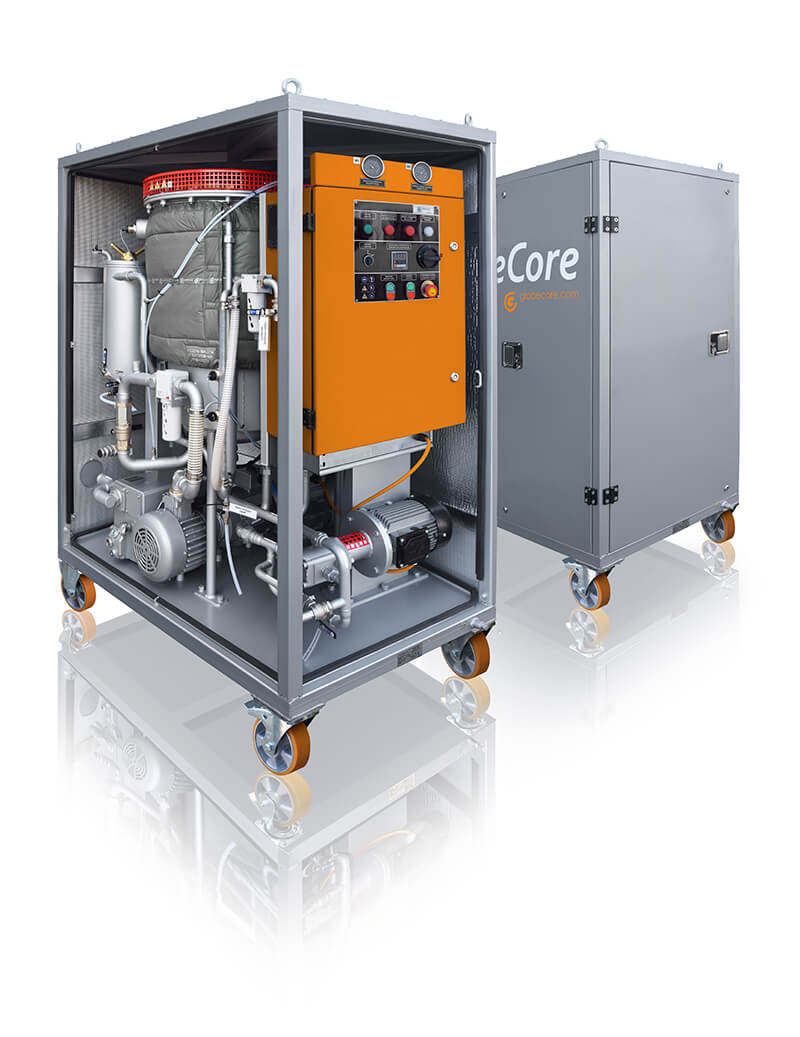 The oil can be used in different parts of turbine: oil pressure system, gate and rotor wheel servos and bearings.
The oil contaminated with water and sludge destroy bearings and cause deterioration in the functioning of pads and bearing halves.
Some companies solve this problem by replacing contaminated oil with fresh, which is quite expensive, in addition including used oil disposal.
GlobeCore offers unique unit for complex purification of turbine and hydraulic oil with viscosity 280 cSt at temperature of 50°C. The unit provides oil purification up to purity class 9 with an initial purity class 13.
CMM 4-T unit may be operated in three modes:
oil filtration and heating;
oil filtration, drying and degassing;
evacuation.
№
Parameters
Value
1
Capacity, m3/hour
4
2
Waste oil parameters:— Mass moisture content, g/t, not more than

— Filtration degree, mkm, not more than

10

5

3
Maximum Oil outlet  temperature, ºС
55
4
Working Pressure, MPa
0,4
5
Working vacuum– vacuum pump
-0,75 … -0,85
– in a vacuum tank
-0,65 … -0,75
6
Oil heater power, kW
29
7
Oil heater specific power, W/cm2, not more than
1,2
8
Maximum power consumption, KW
38
9
Electric current parameters— voltage, V

— AC  frequency, HZ

380

50

General dimensions, mm— overall length

— overall width

— overall height

2060

1130

1980

11
Weight, kg,
700
the unit construction is customizable and can be made: stationary (in a container on a frame, under a tent) or mobile/portable (on wheels, on a trailer);
easy to operate;
purified oil meets ISO standards;
saves costs on buying new oil and recycling waste oil;
energy efficient.