ELLECTROMAGNETIC MILL AVS-100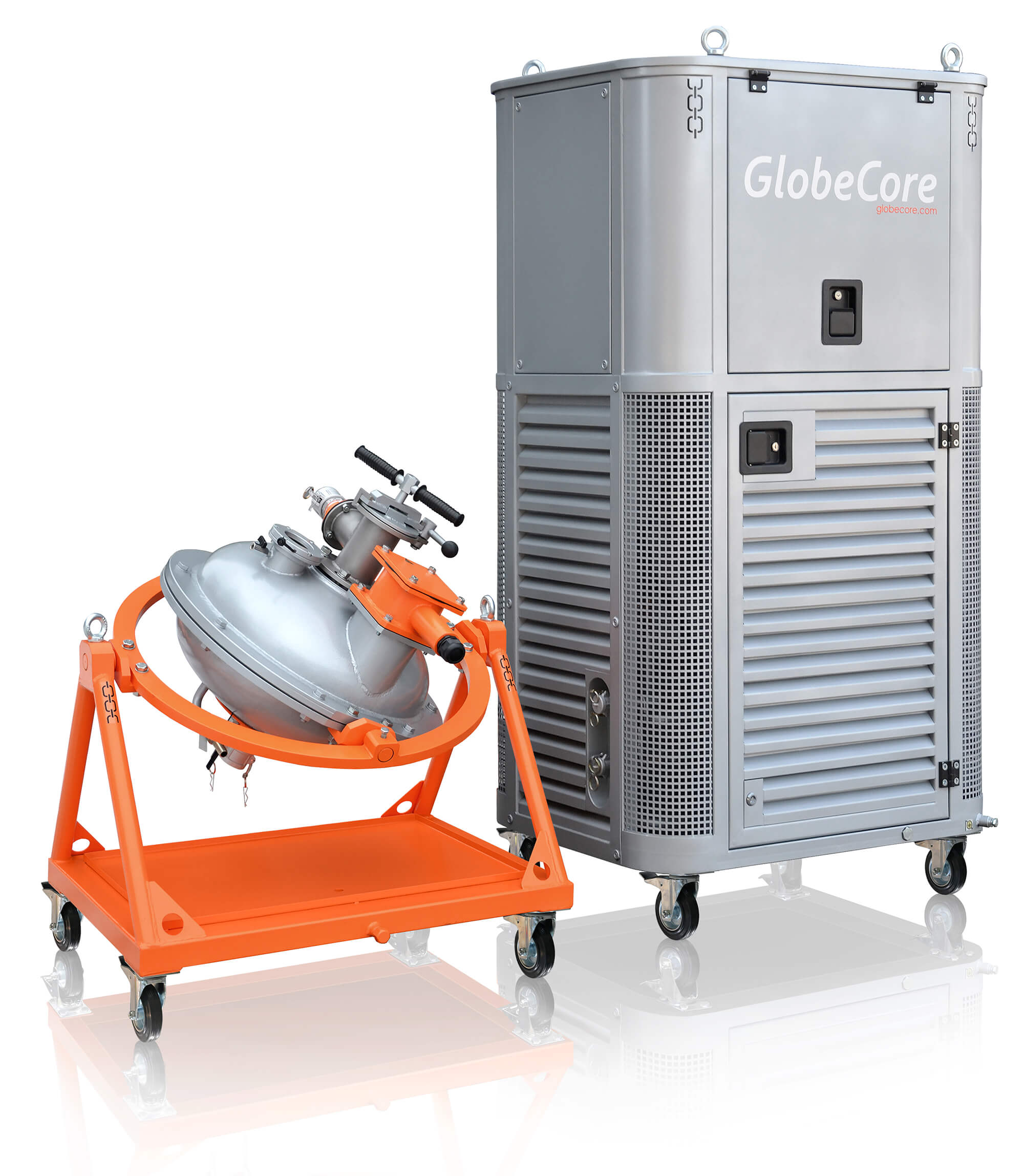 The AVS-100 with ferromagnetic elements is designed to intensify various physical and chemical processes.
The operating principle of the AVS device is based on converting energy from the electromagnetic field into other forms of energy. The center of a unit is a chamber (tube) 90-136 mm in diameter, located inside an inductor with the rotating electromagnetic field. Inside of the chamber are cylindrical ferromagnetic elements 0.5 to 5 mm in diameter and 0.5 to 60 mm in length, which react to the surrounding electromagnetic field. Their number can range from several tens to several hundred, depending on the volume of the chamber (fig.4).
Under the effect of the rotating electromagnetic field, the ferromagnetic elements move in the working area and create what is called the "vortex layer". The vortex layer is a field in which ferromagnetic particles collide millions of times (picture 2), which in turn allows us to effectively mix and grind everything that is also inside the layer and intensify all of the chemical processes. What would take a usual mill half an hour AVS can grind or mix in one second.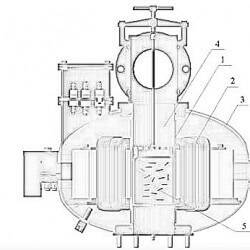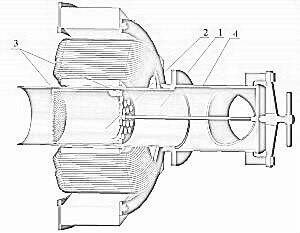 The units can be efficiently used for
production of multicomponent emulsions and suspensions;
acceleration of production of finely dispersed mixtures;
activation of materials both in dry form and dispersed in water;
leading to improved properties of resin and decreased vulcanizing time;
for complete purification of industrial wastewater from phenol, formaldehyde, heavy metals, arsenic, cyanides;
acceleration of heat treatment,
production of protein material from yeast cells;
improvement of microbiological stability of food products and activation of yeast in bread baking;
improvement of crude products and finished products from meat and fish;
intensification of extraction processes, including the production of broth, juice, pectin, etc.
production of suspensions and emulsion of increased microbiological safety in food production without the used of stabilizers and increase of product output.
AVS SYSTEMS COULD BE USED AS:
reactors;
mixers;
disintegrating machine;
extractors;
for magnetic treatment;
material activation etc.
Parameter
Type
AVS-100
Max processing rate, m3/hour– water water treatment
12
– suspension production
5
Operating pressure, MPa (kg/cm2), max:
0,25 (2,5)
Work zone diameter, mm
90
Magnetic induction in work zone, Т
0,15
Electric supply
From AC network
Frequency, Hz
50
Voltage, V
380
Rotation of magnetic field in work area, RPM
3 000
Power consumption, kW
4,5
Dimensions, mm
1200×900×1610
Weight, kg
520
simultaneous pulverization, mixing and activation of processed media;
super-fine pulverization;
process intensification. Retention times measured in fractions of a second;
reduced power consumption;
raw material economy;
simple to retrofit into existing processing lines.