From March 19 to April 8, GlobeCore company representatives visited Malaysia, where they commissioned seven UVM-4/7 units at once.
These are not the first commissioning of UVM model equipment in Malaysia. For example, one of the last commissionings took place in January. The demand for UVM-4/7 units can be explained by their multifunctionality. Using this equipment, you can perform a number of functions that are indispensable in the maintenance and repair of power transformers:
purification of transformer oil from mechanical impurities, moisture and gases;
oil heating before filling into the transformer;
heating of electrical parts with hot transformer oil;
vacuum drying of the transformer;
evacuation of the transformer.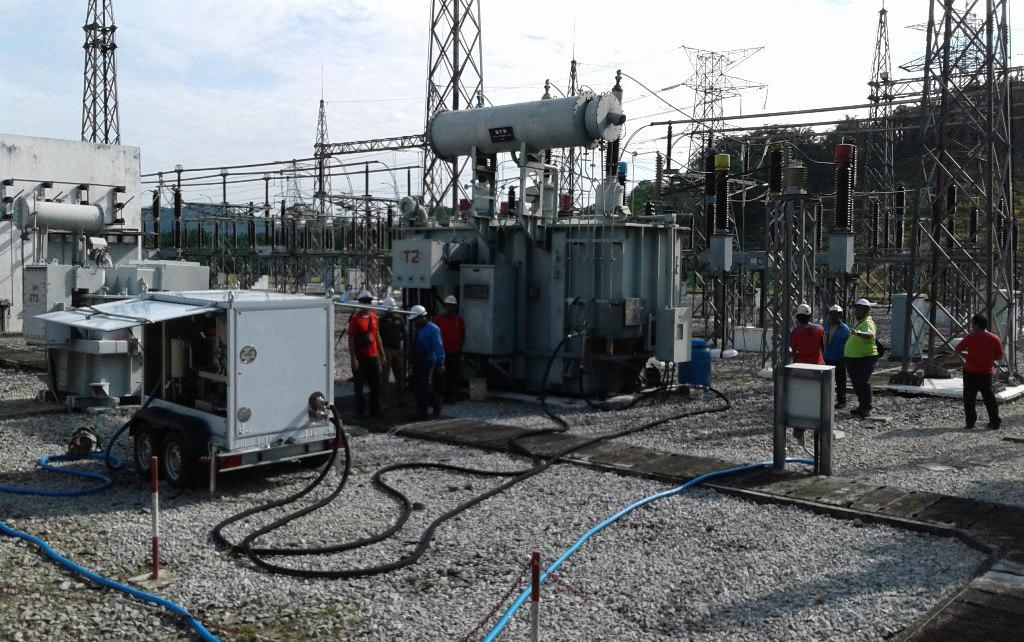 Particular qualities
All insulating oils with a purity class no worse than -/19/16 (ISO 4406) are suitable for processing. After passing through the installation, the oil has a purity class no worse than -/14/12.
Another distinguishing feature of the equipment sent to Malaysia is the ability to directly connect to a transformer. At the same time, safe operation is ensured by the TSS (Transformer Safety System), which allows you to remove air from the hoses and warm them up before starting to work with the transformer, and also disconnects the transformer from the unit in case of emergency situations.
The unit can process mineral transformer oils having the following properties:
kinematic viscosity, mm2 / s, at 50 ° С – 2 … 12;
density at 20 ° С, kg / m3 – 800 … 950;
mass moisture content of oil, ppm, no more than 100;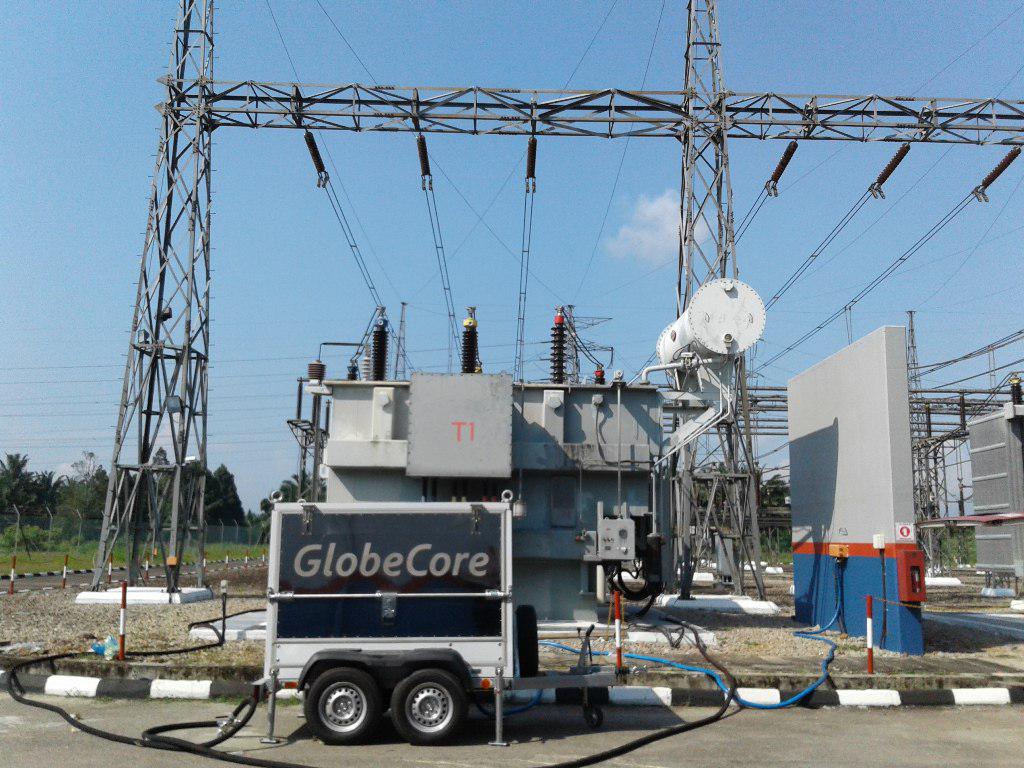 UVM-4/7 Setup
The installation directly consists of a vacuum column, an inlet pump, a heater, an outlet pump, a fine filter, a control cabinet, a piping system with shutoff and control valves, and vacuum pumps. Parameter control is carried out by the controller. All system parameters are displayed on the touch screen.
Operation modes
On the main screen, the main operating modes of the installation are selected:
in the "Degassing" mode, the installation automatically warms up and, after warming up, starts operating in the oil degassing mode. In this mode, the oil is heated to a predetermined temperature, filtered, degassed in a vacuum, and, after fine filtration, enters the outlet;
in the "Heating and filtering" mode, the unit heats and filters the oil without degassing in a vacuum column;
in "Manual" mode, the operator can open and close valves, turn pumps on and off. In this mode, you can diagnose the health of components.