CMM-1CF Unit for removal of water from oil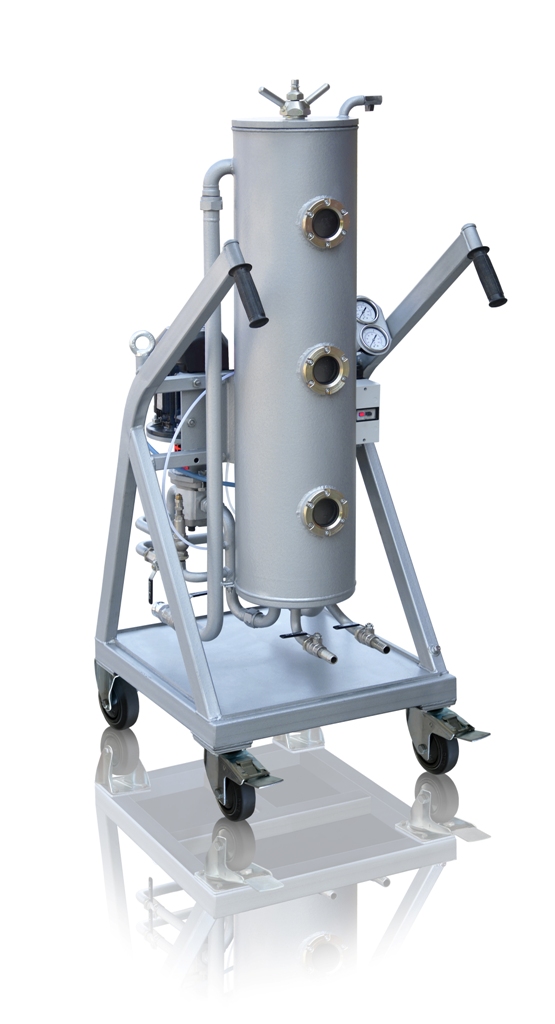 CMM-1CF deals with highly watered oils with the water content more than 50%. The unit was developed for processing of hydraulic, turbine, transformer and other types of industrial oils, as well as diesel fuel, kerosene and petroleum.
The process of water removal lays in principle of coagulation. Water infiltrates the special filter, that collects molecules into small droplets, which flow down the filter surface into a special sump.
There is also a cartridge filter with filtration fitness of 1, 3, 5 or 25 μm for removal of practical matter from oil.
No
Parameter
Value
1
Processing rate, m3/hour
1.1
2
Filtration fineness, μm*; stage 1 / stage 2
25
5
3
Rate of water removal
99%
4
Power consumption, kW
0,75
5
Max pressure difference, MPa
0.5
8
Oil output pressure, bar
2…2.5
9
Three phase 50Hz power supply voltage, V
380
10
Dimensions, mm max– length

– width

– height

600

600

1100

11
Weight, kg max
150
The СММ-1CF is the smallest capacity unit in the coagulation purification equipment range.
Procession of oils with water content more than 50%;
Saves all the properties of processed materials;
Does not require any chemicals and heating of oil during the purification process;
Low energy consumption;
Mobility and compactness.